My boy got me a bike for christmas and i'm a little bit in love with it. Sometimes you just can't beat cruising around on a pushy, breeze through your hair, sun on your face and breathing in the smell of freshly cut grass. My favorite at the moment is cycling through the lush parks of Sydney. It also feels good to know that you're doing your bit for the planet at the same time. If you haven't discovered the joys of a push bike, skateboard, scooter or roller blades then I encourage you to get amongst it :)
Zooey Deschanel-how could you not be inspired to get a bike after looking at this pic?
I love Shannon Sossamon's character in Rules of Attraction and how she's always cruising
around on her skateboard.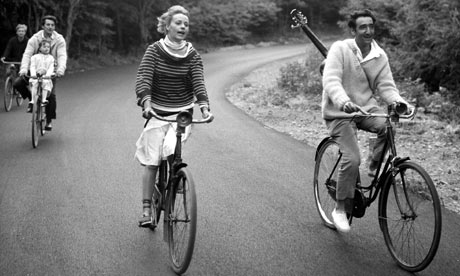 and of course that classic scene from Jules et Jim!